the community
an uncommon
community.
midtown is
greentown
Growers Grove, The Red Willow Express Line, The Retreat & Rondeau Park
Enjoy the healthy bounty of your own organic vegetable harvest. Explore the sprawling natural playground in your own backyard. Make time for mindful reflection under a shady tree. Midtown's natural amenities allow you to do as much or as little as you'd like.
Red Willow Express Line
The Red Willow Express Line is many things. A linear park with panoramic views of Big Lake to the west. A naturally landscaped link between Midtown and the Red Willow regional trail network. A convenient connection to greater St. Albert. A journey's beginning or its home stretch.
Growers Grove
When they're the product of your own hard work, they're more than tomatoes – they're trophies. Growers Grove is a community garden designed to nurture healthy living, green thumbs and shared experiences.
The Retreat
The jewel of Midtown's first phase, meditative and relaxing, The Retreat is your personal respite from whatever it is you need a break from. Perfect for morning yoga, afternoon reading and nighttime stargazing – any day spent in the grass of The Retreat is a mindful day.
Rondeay Park
Rondeau Park is the green heart of Midtown and the natural centerpiece of its outdoor amenities. Its large-scale design is perfect for ambitious downtime and communal play. Here you'll find plenty of room to spread out picnic blankets and makeshift goal posts.
midtown is dogtown.
Fetching Greens
Midtown features an array of outdoor space and natural amenities, each with a dedicated use benefitting Midtown's two- and four-legged residents. The dog park at Midtown is Fetching Greens, and it's thoughtfully designed to encourage fetch, frisbee and social interactions of the canine kind.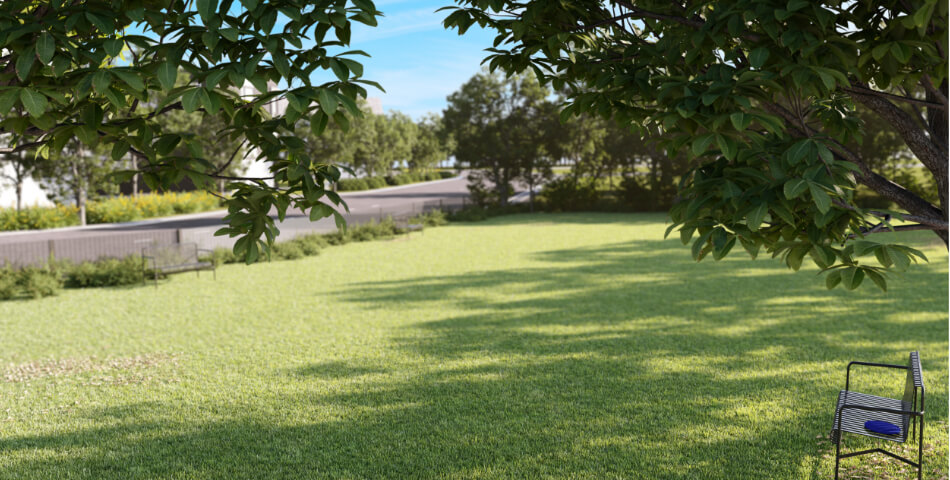 midtown is
arttown.
Sculpture Walk
Midtown expresses the creativity of its design through everything from its modern architecture to its textural landscaping. Take, for instance, the meandering walkways found throughout the community, where unique art installations and sculptures bring a sense of whimsy to your every excursion. Take a moment to reflect as you pass the intriguing form of up-and-coming local artist's latest statement; each piece is a reminder that this is no ordinary community.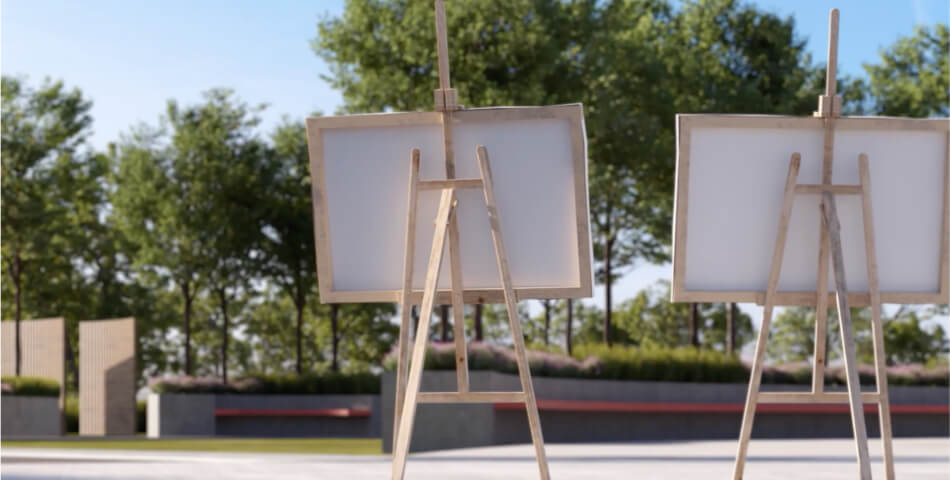 midtown is
togethertown.
Midtown Commons
Midtown Commons is the social hub of the community. Carefully designed with community events in mind, Midtown Commons is your European-style town square. Enjoy live music in the summer or be captivated by the lights of a winter wonderland – Midtown Commons is your year-round playground.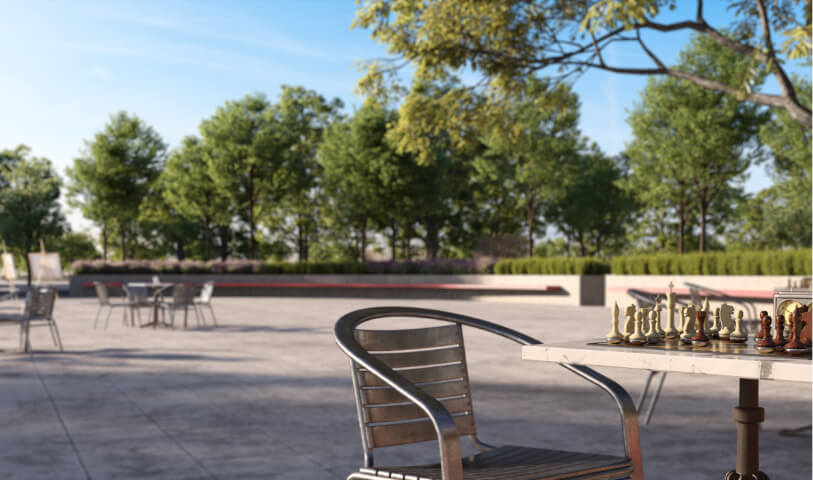 events
Bubbly wine tastings, family-style harvest dinners, yoga classes, intimate performances – the natural amenities of Midtown set the stage for the consistently unforgettable community events curated by Midtown's Neighbourhood Association. Get together.